Nov 27, 2012
Mama Likes FREE Fun Activities for Kids!
By Mama G. LeDish
Sign up for a FREE parent and child account at ViviLeDish.com!  Grow Your Giggle™ with Vivi LeDish!™
Child accounts have access to the Giggle Grower™ where they can track healthy foods, Sky Juice (water), activity and Giggles they have during the day! Each child has "Your Stuff" where they can choose their favorites from Vivi's Cookbook and Pantry to create their very own cookbook and pantry!  In addition to receiving access to the upcoming games and promotions, they can access exclusive Vivi LeDish educational coloring pages and explore and track their progress on the Activity and Question of the Day! AND IT'S ALL FREE!
Setting up a parent account allows you to create child accounts, manage child accounts (change password/delete accounts), and oversee your child's activities. Parent accounts automatically subscribe you to a weekly "Fridays with Vivi" newsletter that has FREE recipes, activities to enjoy with your child, and the news on latest promotions and features on ViviLeDish.com.  (NOTE: Parent are required to set up child accounts to meet COPPA regulations.)
Make a quick stop everyday, then get back out and play!™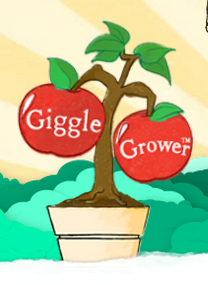 NOTE: The opinions expressed by the bloggers on Mama LeDish are theirs alone and do not represent the opinions of Fifi Delish Holding or its subsidiaries, affiliates, sponsors. We do not claim to be experts who have all the answers, we're just sorting through these issues just like everyone else.  Fifi Delish Holding and its subsidiaries are not responsible for the accuracy of any of the information supplied by the bloggers or the content we share from the web.