Oct 23, 2012
Grow Your Giggle™ ….With An Adorable Onesie!
By Mama G. LeDish
This adorable baby onesie is a perfect gift for that next shower….could this be any cuter?!!!!! As you know, we're all about Growing Your Giggle™ at team LeDish!!!
Buy it at:
http://www.zazzle.com/grow_your_giggle_onesie_by_vivi_ledish-235687631107343442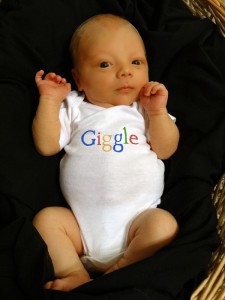 NOTE: The opinions expressed by the bloggers on Mama LeDish are theirs alone and do not represent the opinions of Fifi Delish Holding or its subsidiaries, affiliates, sponsors. We do not claim to be experts who have all the answers, we're just sorting through these issues just like everyone else.  Fifi Delish Holding and its subsidiaries are not responsible for the accuracy of any of the information supplied by the bloggers or the content we share from the web.